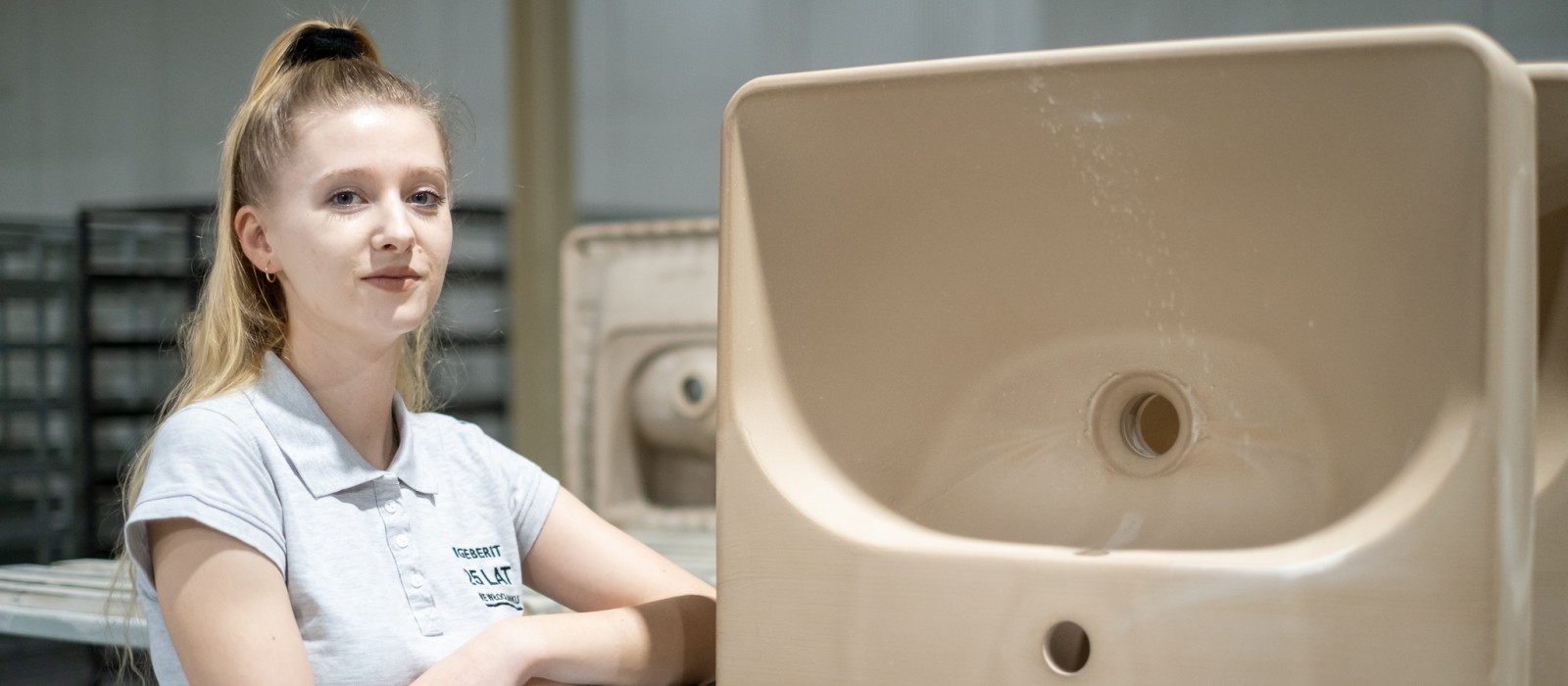 Pressure casting instead of cement bag
Patrycja Lechwar, engineer
Actually, Patrycja Lechwar wanted to work with concrete. Or with cement. But at Geberit, in the ceramics plant in Włocławek, she discovered a material that fascinates her even more.
She never had much of a thing for dolls and ponies. Even as a little girl, Patrycja Lechwar, now 28, regularly amazed her family and friends. Whenever she passed a construction site, she would stop and watch the hustle and bustle. All her attention was on concrete mixers, cranes, cement bags.
"To this day, I find concrete an absolutely fascinating material," she says. "After all, it's just a piece of earth, a simple mixture of cement, sand, gravel and water - and you can build anything out of it!"
Off to Włocławek
The young Pole was one of the few women to study chemistry and technology at the University of Science and Technology in the Polish university city of Krakow. At the same time, she took up the study of American Studies at Jagiellonian University, "so that I wouldn't get bored," she says with a twinkle in her eye. She completed both fields of study with a Master's degree - and asked herself: "What now?"
She could have stayed in the vibrant metropolis of Krakow. But she preferred to pursue her fascination for plastic building materials and materials, preferably in an industrial company. At the beginning of 2020, she left Kraków and moved to Włocławek, a small town north of Warsaw.
"Dreams are a kind of compass."
Patrycja Lechwar, Production Supervisor FFC, Wloclawek (PL)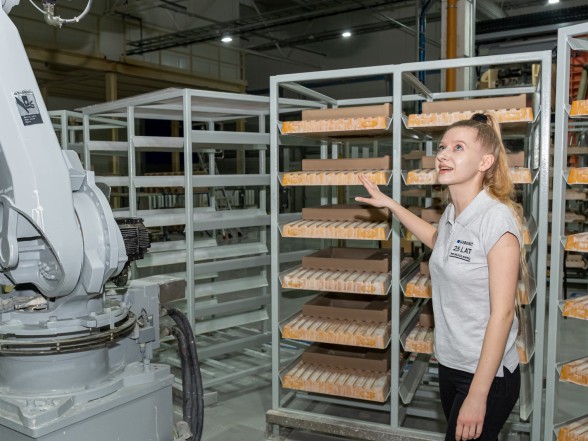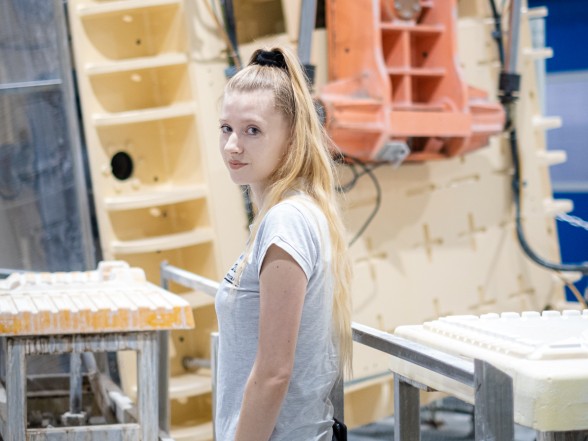 "I learn every day"
Since then, she has not been working with concrete at the Geberit plant there, but with another material that consists of natural raw materials and is at least as versatile as concrete - ceramics. Today, the engineer coordinates the work of three teams in the casting. At the same time, she oversees a groundbreaking project for the ceramics plant in Włocławek - the introduction of pressure casting technology, a fully automated casting method. For 25 years, the ceramics in Włocławek were produced manually. Now a plant takes over part of this work. "Nothing better could have happened to me," Patrycja Lechwar is happy about the new task. "I learn every day."
There is a lot to do: Training employees for whom this production method is as new as it is for Patrycja, developing optimal parameters and processes for the slip mass, discovering and eliminating sources of error early on. Patrycja has long been fascinated by ceramics, their production and their properties.
She has never regretted the move to a small town that was foreign to her. "Dreams are a kind of compass for me," she says. "I stick to mine. And my dream has come true here."