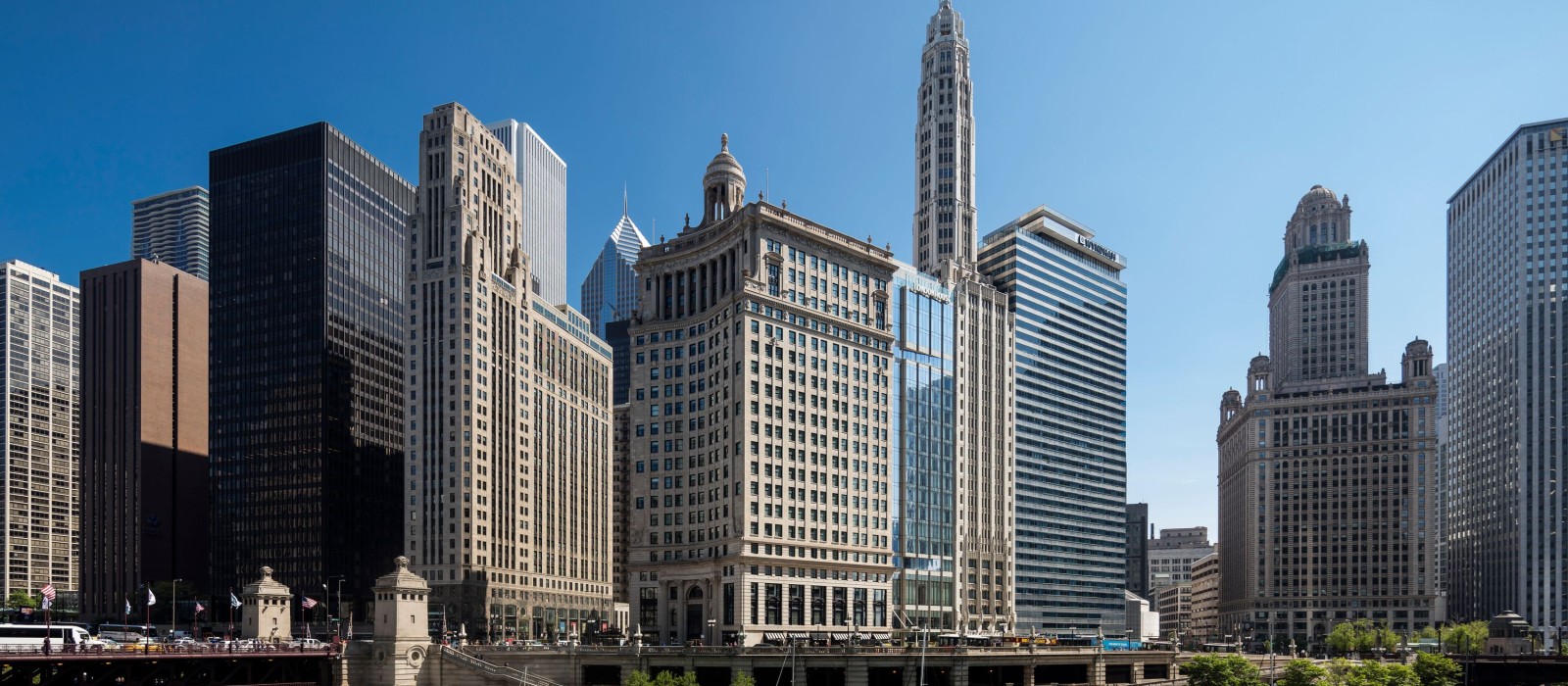 Restored to its former glory
The LondonHouse, Chicago (USA)
The conversion of listed buildings poses special challenges for architects. The LondonHouse in the US state of Illinois, an office building turned into a luxury hotel, is no exception to this rule.
The former headquarters of the London Guarantee & Accident Group now shines in new splendour at the prominent intersection of Michigan Avenue and Wacker Drive. The plan was to convert the ageing complex into a luxury hotel and restore it to its former glory. However, the status of the structure – which was declared a listed building in 1996 – had a major impact on the plans to convert the magnificent neo-Gothic building, which got under way in 2013.
Skilfully solved
Technical solutions were needed in order to ensure that the project complied with the official requirements. A particularly tricky problem that needed to be overcome was connecting the 452 hotel rooms to the pipe system when ceiling feed-throughs were strictly limited. Early in the design stage, Geberit's technical advisors raised the possibility of horizontal storey-based drainage in combination with the Duofix installation system. This solution ensured that the concrete floors remained intact and there was no longer anything standing in the way of the historic giant being given a new lease of life.
Geberit Know-how
The fact that Geberit installation systems are versatile is demonstrated in impressive fashion by The LondonHouse Chicago. Thanks to the Duofix installation system, it was possible to dispense with ceiling feed-throughs, which saved a great deal of time and money. The solution proposed by Geberit also created exceptional freedom with regard to the design of the hotel suites.