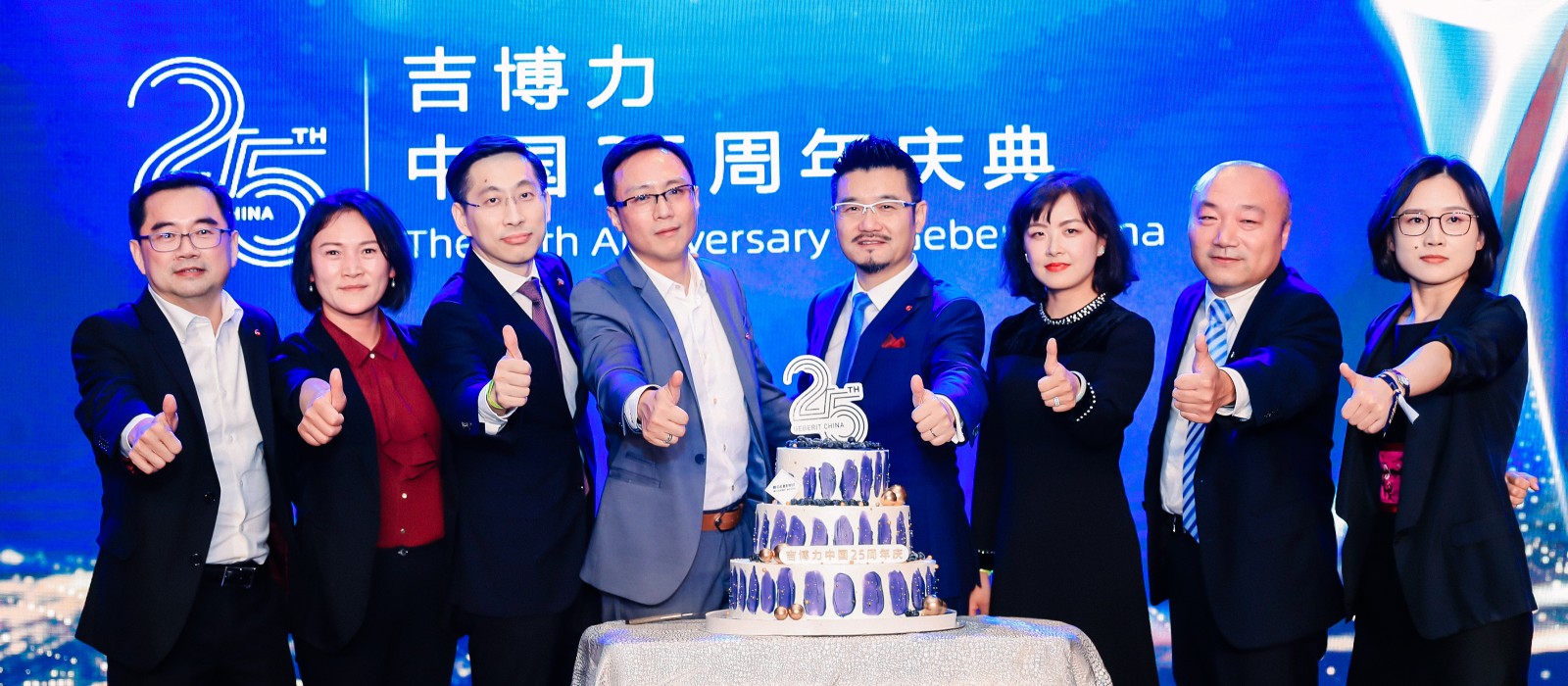 25 Years of Geberit in China
The reliable Partner in Asia Pacific
Geberit China celebrated its 25th anniversary with a gala for sales and trading partners. Sales activities in the Chinese region were launched in 1996 in response to the increasing business activities in Asia and the Pacific region.
The Chinese market has long been an important part of Geberit's global strategy. In 1996, exactly 25 years ago, Geberit therefore decided to become active in China with its own subsidiary. Over the past few years, the local team has succeeded in building up a broad sales and service network throughout the country. "With a great deal of effort, the Chinese team has managed to firmly anchor Geberit in the market as a provider of reliable and technologically sophisticated sanitary solutions," says Ronald van Triest, Head of Group Division International Sales at Geberit Group. "This is reason enough for us to celebrate this anniversary in a dignified manner and to wish our colleagues continued success."
Prominent celebrants
At the end of May 2021 the team celebrated the anniversary in an appropriate and elegant way. Long-serving Geberit employees, interior designers, representatives from politics and business as well as partners from trade and commerce were invited. The event was all in the spirit of the 25 years - from the edelweiss fridge magnet as a give-away to the birthday cake. Visitors also entered the celebrations through a "1996-2021 time tunnel", could pose in front of a photo wall and experience other attractions. The visitors were welcomed by Geberit CEO Christian Buhl and the member of the Executive Board responsible for China, Ronald van Triest, via video message. In addition to Swiss Consul General Olivier Zehnder, Yan Jianming, Secretary of the Nanxiang City Government, also spoke about the importance of Geberit for the economic region. "We have achieved a lot in China in 25 years," says Tony Zhang, Managing Director of Geberit in China. "Every step has been carefully planned and integrated into the overall corporate strategy. So we believe Geberit will continue to provide the best bathroom solutions and sanitary products for customers in China."
Geberit in China
In 1996, Geberit established companies in China. Today, the company is active with a production site in Shanghai as well as sales offices in twelve of China's most important metropolises. Geberit has also set up a regional research and development centre in Shanghai specifically for the Chinese market. Products that meet the needs of Chinese customers are developed there. In 2021, Geberit launched an AquaClean shower toilet seat in China. There, the Geberit Group's products are adapted for the Asian market and tailored to the needs of these customers. Geberit products can be found in many important buildings. These include stadiums, government buildings, top-class hotels and exclusive residential buildings. The Beijing Daxing International Airport, Beijing Olympic Stadium, also known as the "Bird's Nest", Shanghai Expo China Pavilion or the Guangzhou Tower, to name just a few.